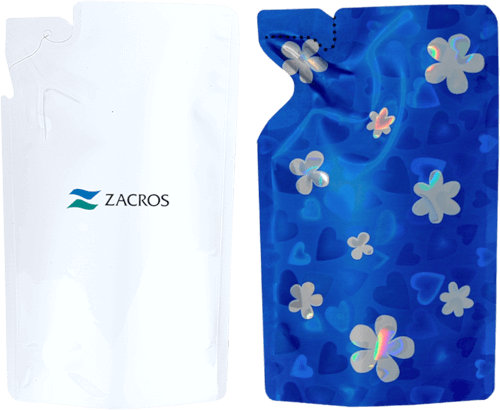 Amidst a shift towards friendliness to the environment and resource-saving, Flowpack series offers a new type of flexible packaging solution. Flowpack is a fully customized flexible pouch that is a perfect solution for single-use or refill applications. Eliminating a spout allows the packaging to minimize material consumptions and gives a unique appearance. In addition to sustainability benefits, Flowpack is an ultimate leak-free package with our Leak-proof technology.
Formats
There are two types of opening designs for Flowpack: NT and PL. Flowpack NT integrates a straw fitment to secure a flow passage, while Flowpack PL uses thermosetting construction. Both formats have laser and die cuts for easy tear. The opening shape can be designed to fit bottles. ZACROS is currently developing a monomaterial Flowpack.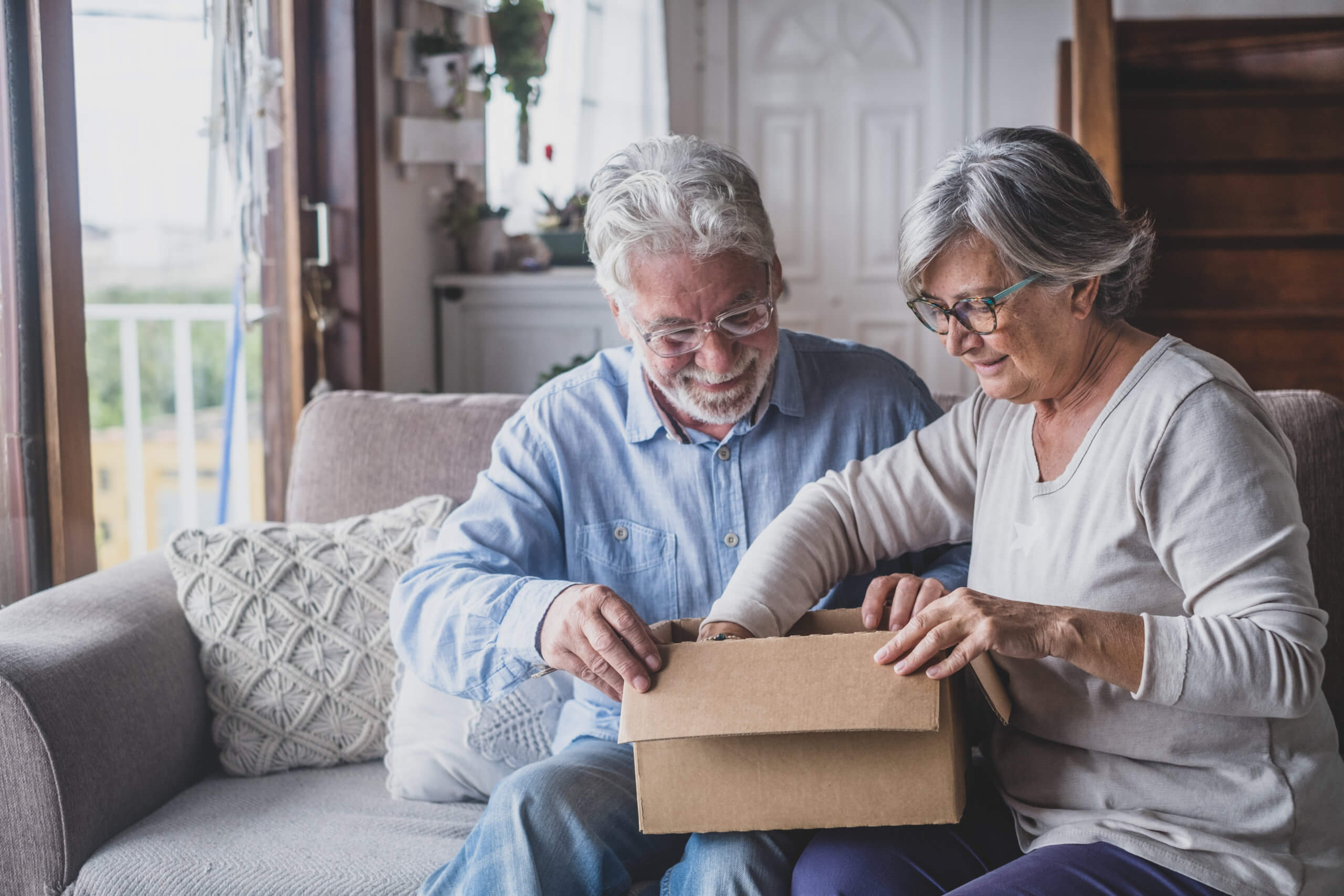 Spout Pouch vs. Flowpack
More Efficient, More Sustainable
Flowpack saves material use up to 40% compared to a spout pouch. Flowpack is less bulky, resulting in it being more logistically efficient.
Compatible Performance, Less Problem
Same as a spout pouch, Flowpack has various opening dimension options to support different content viscosity. Moreover, barrier properties can be applied to improve functionalities. One of the problems with the spout pouch is a leakage from the spout attachment area. Unlike the spout pouch, Flowpack improves the leakage problem with a complete seal structure.
Flexible Refill Pouch Benefit Cycle
Sustainability has become a critical aspect of the packaging industry. Refill concept is one of the ways to help improving sustainability. Refill pouch offers benefits not only for brands but also for consumers.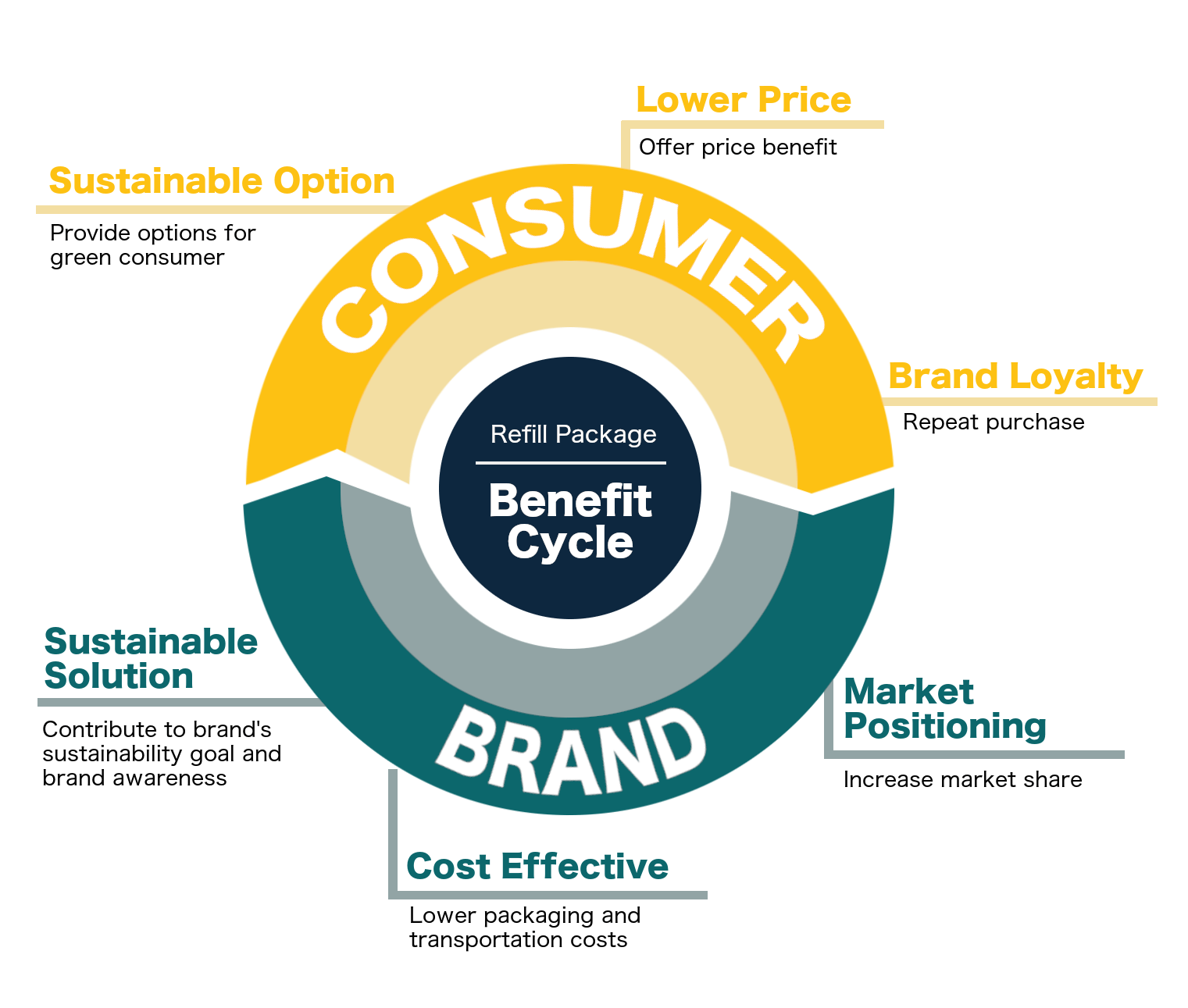 Brand Benefits
Since a flexible refill pouch uses less material, it is cost-effective. It is cheaper and less sensitive to resin price change compared to a rigid bottle. A flexible refill pouch can increase brand awareness and improve market positioning with a sustainable solution in addition to cost-benefit.
End Consumer Benefits
It is typically cheaper to purchase flexible refill pouch products. It is a perfect solution for eco-conscious consumers.
ZACROS has been manufacturing Flowpack for over 30 years, contributing significant reduction in plastic usage (read more about our success story). With extensive knowledge of liquid compatibility and ideal structure for different liquids, ZACROS is a perfect partner to design packaging for your products. Contact us today to find out more about Flowpack.
Product Applications