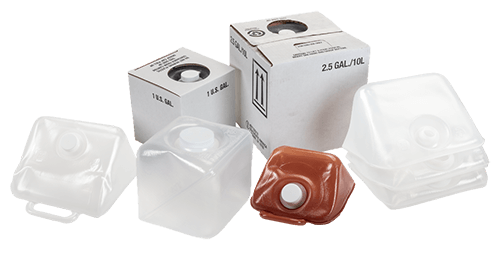 Product Information
Cubitainer® is an environmental friendly alternative to rigid containers with sizes varying from 1L to 20L. Deflated knock-down format can minimize transportation costs, while assembled format is already placed in carton ready for filling.
Cubitainer® is capable of shipping hazardous materials and UN marked cartons are available.
Customization
We can customize configurations and treatments. Treatment options include PVDC coating, fluorination, ETO sterilization and Gamma irradiation. Contact us for details.
Filling
Changing from rigid packaging? Although we do not currently offer a filling service, we can help you find the best solution. Find out more about Cubitainer® filling.
Product Applications