Flexible pouches are among the fastest-growing packaging types in many applications, from food to personal care products. Because of their benefits, flexible pouches are excellent alternatives to rigid packaging.
ZACROS specializes in manufacturing pouches for Home & Personal Care and Cosmetic liquid applications. We provide high-quality flexible pouch solutions to meet your performance and sustainability needs. ZACROS continuously creates flexible pouches that improve consumer usability and reduce environmental impact.
Sustainable Solutions
---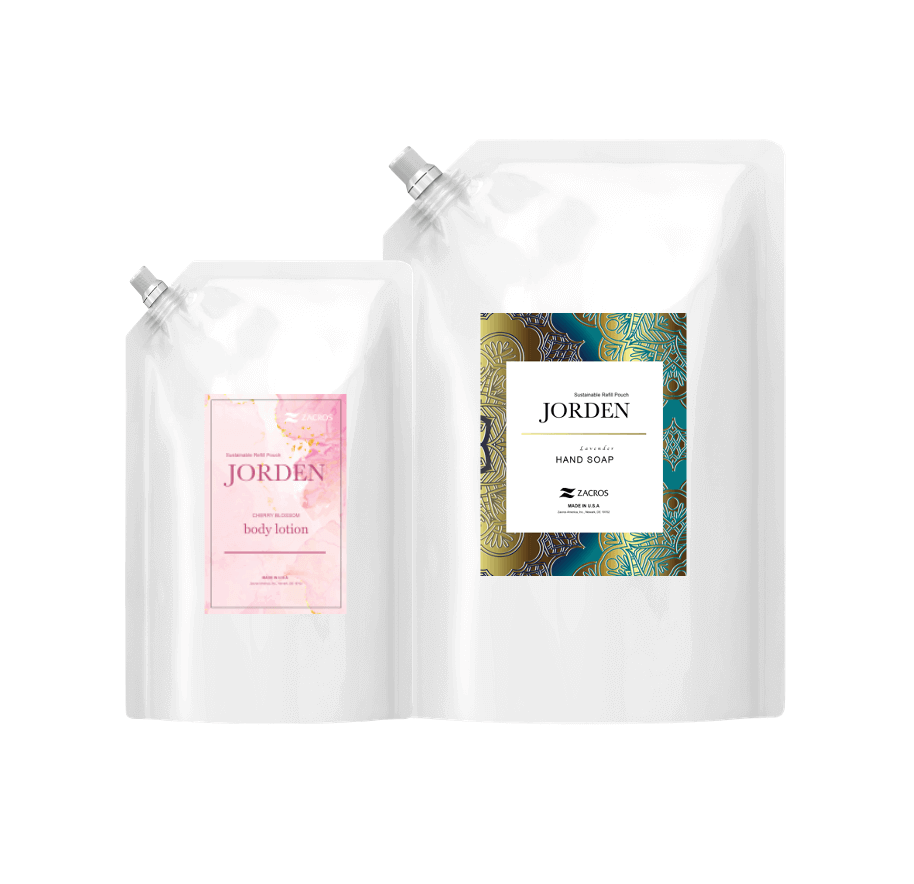 Standard-Size Spouted Pouch
ZACROS supports small quantity orders with the standard-size spouted pouches. There are 4 standard-size spouted pouches available from 350ml to 1L. Our minimum order is from 1 case (368-460 pouches). Whether you are looking for a spouted pouch trial for your new packaging
or need a small quantity, these standard-size pouches are an easy solution to adopt spouted pouches.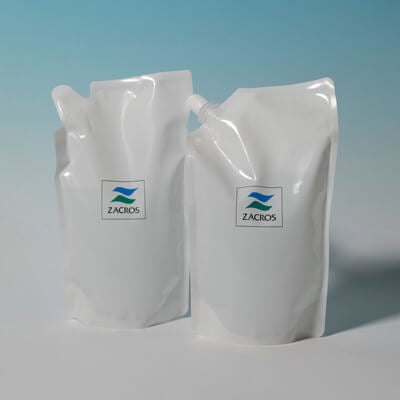 MONOSOLUTIONS™

Flowpack: Monomaterial Liquid Pouch

The MONOSOLUTIONS™ Flowpack is a sustainable monomaterial flexible stand-up pouch for liquids. It is the newest addition to ZACROS's MONOSOLUTIONS™ series, an original brand name
for monomaterial liquid flexible packaging. The MONOSOLUTIONS™ Flowpack provides a broad range of monomaterial product options for more comprehensive liquid applications. The MONOSOLUTIONS™ Flowpack holds up to 1.5L.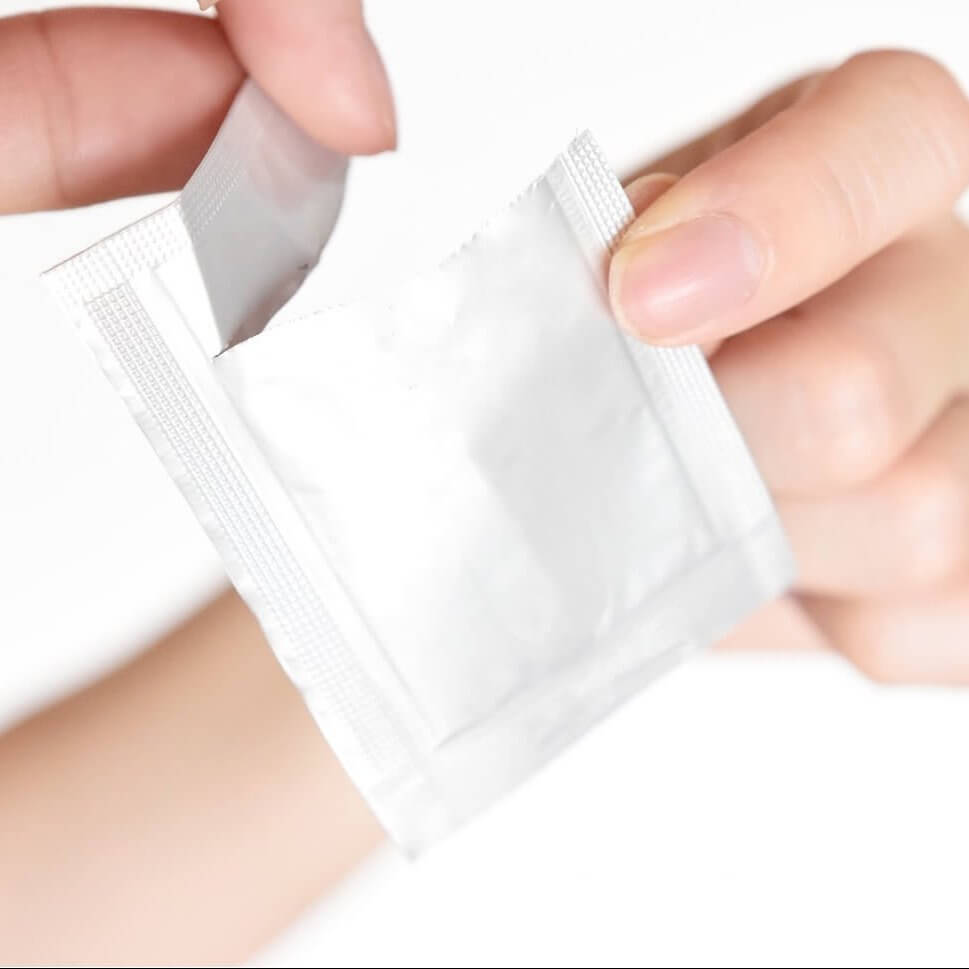 Non-Interactive NIf™-β film
Did you know that packaging can significantly impact the expected effect of cosmetics and personal care products?
A PE film is typically used as a sealant layer for cosmetics sachets and facial mask packaging. However, some active ingredients can be adsorbed to the contact surface over time, reducing the desired effect of products. A glass-like performance, non-interactive NIf™-β film is an excellent option that minimizes active ingredient adsorption. The NIf™-β film can be used for products that cannot be pouched due to deterioration of adhesive strength problems.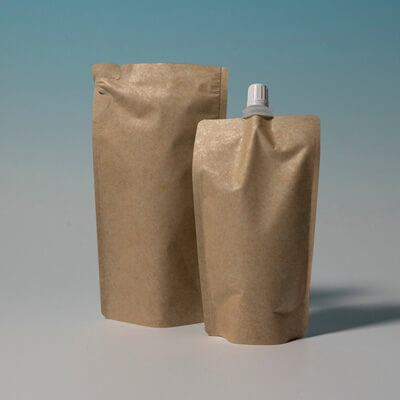 Paper Liquid Pouch
ZACROS's new paper pouch uses more paper than plastic by weight while providing necessary durability and performance for liquids. The ZACROS paper pouch reduces plastic by up to 50% compared to a traditional flexible pouch. In addition, this paper pouch incorporates the Forest Stewardship Council® (FSC®) certified paper to ensure environmental, social, and economic benefits. Paper liquid pouches are currently under development.
Sustainability Benefits of Flexible Pouches
Data from greenhouse gas emissions to life cycle assessment
FAQs
What are the benefits of flexible pouches?
There are reasons why brands choose flexible pouches over alternative packaging. Flexible pouches offer benefits for not just brands but also consumers.
Sustainability

Life Cycle Assessment (LCA) proves that flexible pouches reduce overall environmental impacts from greenhouse gas emissions to resource usage. You can download the Sustainability Benefits of Flexible Pouches.

Performance

Film structures can be modified easily to meet performance requirements such as oxygen and light barriers. Also, flexible pouches are durable and less likely to be affected by cosmetic abrasion.

Usability

Flexible pouches are less bulky, making them convenient to store and carry. A high evacuation rate helps consumers efficiently use all the product contents.

Customizability

Shape, size, film structure, and design can be customizable. Customizability helps brand owners to differentiate, and products can stand out on shelves or websites.
Are flexible pouches recyclable?
The short answer is Yes and No. Increasing monomaterial pouches are coming out even for liquid applications, including our MONOSOLUTIONS™ Flowpack series. However, the current US infrastructure doesn't support a collection of many recyclable-ready packaging.
Many products use multi-materials unrecyclable flexible pouches, yet they can significantly reduce the packaging that goes to landfill significantly. In addition, there are options to recycle through programs like TerraCycle.
Are pouches better than plastic bottles?
Depending on your priority, pouches can be better than plastic bottles. Both packaging has pros and cons. Combining a pouch and a bottle may be suitable in some applications, such as refillable home & personal care and cosmetic products. Download a guide to Choose the Right Liquid Packaging to learn more about the benefits and drawbacks of different types of liquid packaging.
What are flexible pouches made of?
Polyethylene (PE) and Polypropylene (PP) are flexible pouches' most common base materials. In the US, PE is by far the most used plastic film material for liquid applications. PE can be divided into three different categories: high-density polyethylene (HDPE), low-density polyethylene (LLPE), and linear low-density polyethylene (LLDPE). Depending on the required barrier properties, different types of PE or PP are laminated with Nylon, metal foil, and polyethylene terephthalate (PET).
What are the types of pouch bags for liquids?
There is various type of pouches available depending on your needs and applications. A pillow and stand-up pouch are the most common bag types for liquid products.
Pillow pouch
A pillow pouch is also known as a flat pouch. Form-fill-seal equipment (one equipment can form a package, fill it with a product, and seal the package) is often used to manufacture pillow pouches. Examples are cosmetics sample sachets and travel-size personal care pouches.
Stand-up pouch
A stand-up pouch has a bottom gusset that allows it to stand up. The most common closure for liquid applications is a spout. ZACROS Flowpack NT & PL series are spoutless while keeping the functionality of a spout.
How are stand-up spouted pouches filled?
Pre-made spouted pouches can be filled through a spout or from a top. Pouches are typically loaded to a rail system when you fill through a spout. When you fill from the top, a spout and a cap are intact, and there is no need to torque down the cap. After filling, heat seal the top.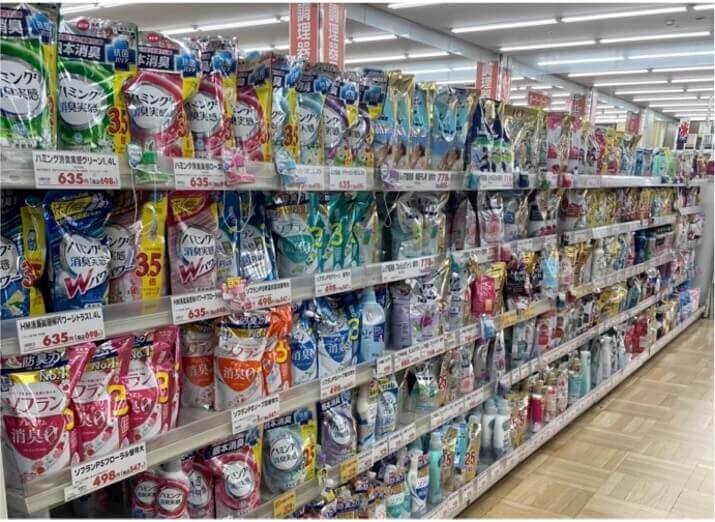 Plastic Packaging Reduction Success Story with Refill and Reuse Packaging
Flexible pouches are often used as refill pouches. The Japanese market started to expand refill pouches in the 1990s. In 2021, the market achieved a 43% reduction in plastic packaging for home & personal care products compared to 1995 with refill and reuse packaging. ZACROS is one of the leading pouch manufacturers to develop Japan's "refill" culture. Now, over 70% of Japanese retail shelves are refill pouches.
ZACROS is an expert in liquid flexible pouches for home & personal care and cosmetics products with over 25 years of experience. You should not sacrifice performance to improve packaging sustainability. We are here to support you, from material selections to finding a filler. Contact us today to get started with your project.