Sustainable packaging is now a standard part of product offerings, and consumers expect to have some kinds of green initiatives from the brands they purchase. Many articles focus on what packaging is the best for the environment. But what does sustainable packaging mean? Are they the same for everyone? Do brands have to choose one option over another? In this article, we want to introduce solutions that combine different types of packaging to improve sustainability.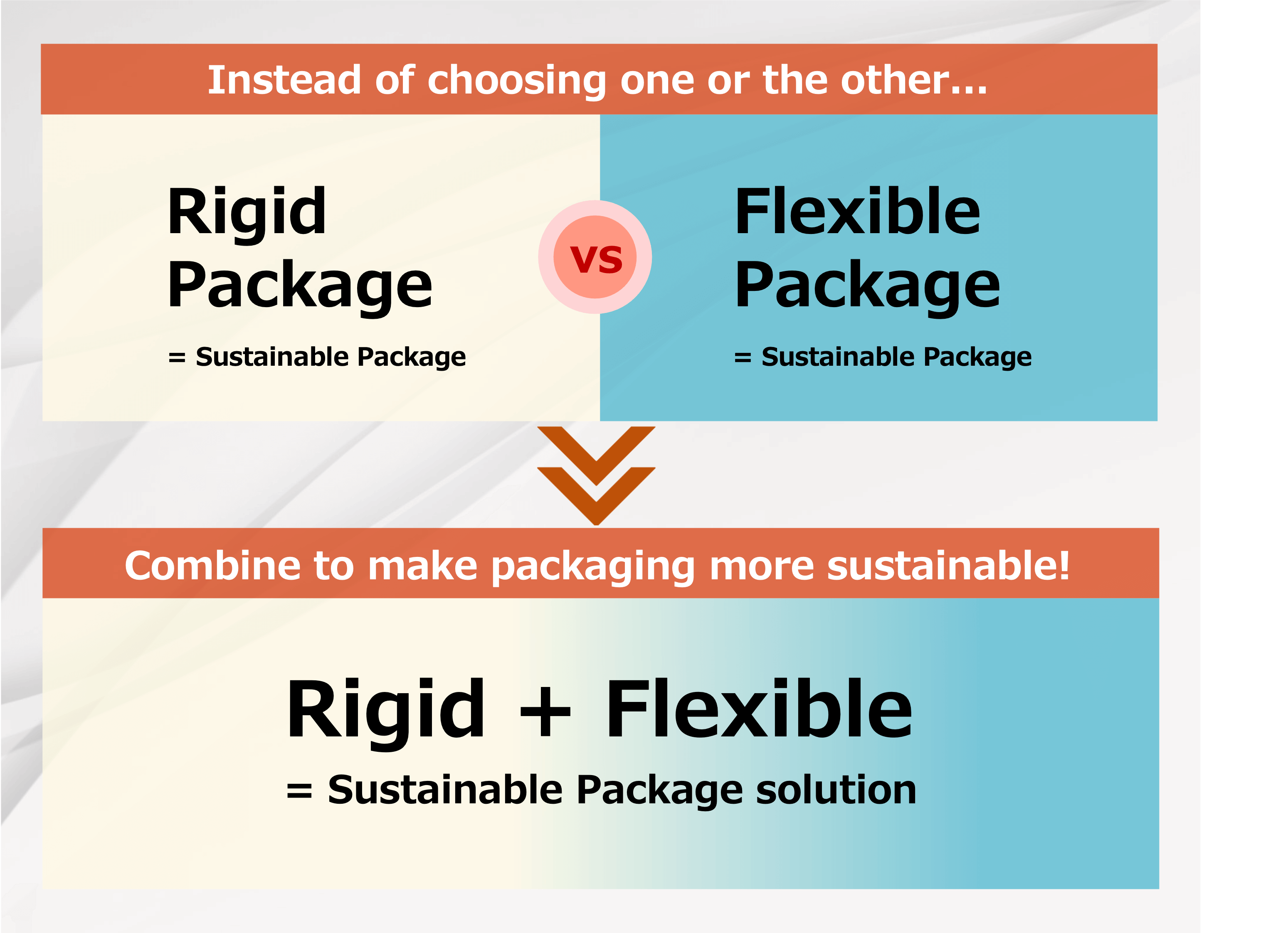 Rigid (Plastic) + Flexible Packaging = Sustainable Solution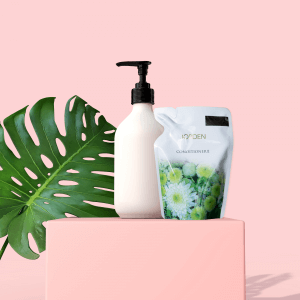 The first potential combination solution is rigid and flexible packaging. Often, we tend to compare rigid and flexible packaging and rank those options so that one is better than the other. What if we use both to reduce environmental impacts? A refill pouch is a great example. Refill pouches have started gaining ground globally as many home and personal care brands add refill pouches to their product lines. A refill concept reuses rigid packaging, such as a plastic or aluminum bottle and refills the bottle with flexible refill pouches. A flexible pouch reduces the amount of plastic use significantly, while rigid packaging offers everyday usability.
Many refill pouches are multilayer pouches, which makes them difficult to recycle. However, flexible pouches reduce drastically the amount of waste going to landfills. And the good news is that we see tremendous innovations around recyclable flexible pouches coming out to the market (check out monomaterial refill pouch in feature resources).
Featured Resources
Rigid (Paper) + Flexible Packaging = Sustainable Solution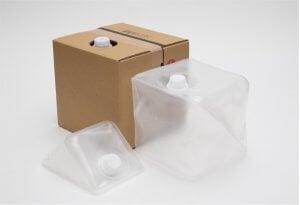 The second potential combination solution is paper and flexible packaging. This combination of paper and flexible packaging may seem strange. However, this combination has been around for a long time. Two examples are CUBITAINER® and bag-in-box. They tend to be for bulk applications (1.5L and up), using a corrugate box for support. The paper box is, of course, easy to recycle. In addition, CUBITAINER® and bag-in-box use much less plastic than rigid packaging like a flexible pouch. Therefore, together, they improve sustainability by reducing the overall carbon footprint and raw materials.
Sustainable packaging does not apply to "one fits all"
There are many ways to improve packaging sustainability. The examples that we discussed in this article are just a few of the many options available. When sustainability becomes the business driver, we tend to forget why we do what we do. Sometimes, different packaging industry segments can work together to make brand owners achieve their sustainability goals. We are in this together. We just need to find solutions that are available now to make a difference. ZACROS has been serving liquid packaging for over 50 years. Contact us for more information about our capabilities.