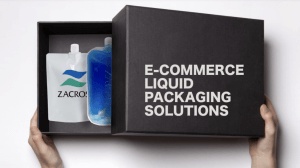 Packaging options are more limited and challenging for liquid products, especially for e-commerce. Breakage and leakage are still the biggest hurdles for many brand owners. More and more consumers are purchasing various products online while maintaining the focus on environmental impacts. The challenge is to find durable and efficient packaging while offering superior sustainability. It is critical to understand and choose the right packaging and partners to be successful in the e-commerce market.
E-commerce Facts
Even though online sales may slow down after COVID-19, the quarantine has persisted long enough to establish new purchasing habits. The survey showed that e-commerce in various products, including personal-care and household supplies, are expected to grow continuously. The Global X predicts that e-commerce will grow faster than the pre-COVID-19 projection. We need to face the fact that consumer purchasing behaviors have already started to shift, and brand owners need to adapt to the change.
Why Packaging Plays an Important Role in E-commerce for Liquid Products?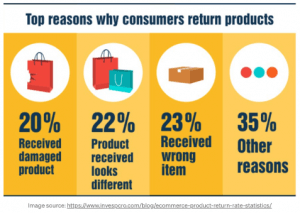 Packaging has four main functions: containment, protection, convenience, and promotion. Among the four functions, protection becomes the most critical aspect of e-commerce packaging due to the complex distribution channel. That means that packaging need to be sturdier to bear impacts. The study has shown that damaged goods are the top 3 reasons for the e-commerce return. According to the Packaging World "Top Ten Topics Impacting E-Commerce Packaging", fifty-eight percent of consumers say that they will consider switching products or brands when they receive damaged goods. The e-commerce packaging typically contains multiple products. Damaged products can not only ruin a brand's reputation but also cause damage to other vendors' products. Brand owners can be held liable for the costs. With COVID-19, many businesses suddenly face challenges to their packaging to meet the current online sales demand. However, with the sudden changes in the market, there are various new difficulties that liquid packaging faces now.
Top 3 Challenges for E-commerce Liquid Packaging
1. The change in product appearance. 
Suitable e-commerce packaging may look different from the current product. It may take a while for consumers to adjust to the new packaging. It is essential to understand your current customers' needs and create your own strategy while adopting new trends. For example, instead of replacing all the packaging, adopt a flexible refill pouch for e-commerce while keeping a rigid bottle at the retail store.
2. Finding the larger size liquid packaging.
Currently, there are not many good e-commerce packaging options for a volume above 3-4L. Some brand owners decide not to pursue the e-commerce channel because they cannot find the proper packaging. However, the packaging industry is evolving rapidly with new developments. We can expect to see a more comprehensive size range of liquid packaging that suits e-commerce in the near future.
3. Finding the proper partners.
As e-commerce packaging needs increase, brand owners react to the demand, resulting in cost-inefficient and non-suitable packaging for e-commerce. For example, demands for flexible pouches increased dramatically because of their cost and durability. And we have seen many packaging manufacturers enter the liquid flexible packaging market in the past year. Companies that are new to liquid packaging may produce flexible packaging, but it is challenging to overcome issues associated with liquid without the proper knowledge.
We saw dramatic shifts in the packaging industry in 2020. This shift is just the beginning of the future packaging. There are still many challenges that need to be solved. Packaging used to be just the protection of the products, but things have changed tremendously. We need brand owners and consumers to be on board to create sustainable e-commerce ready packaging.
ZACROS has been in the flexible liquid packaging market for over 50 years. We have experience and knowledge. We think beyond the packaging with our innovations. Contact us to learn more.