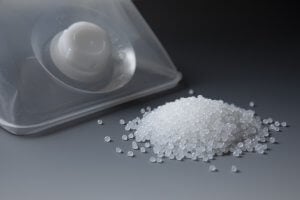 CUBITAINER® is a fully recyclable monomaterial bulk liquid container. CUBITAINER® has a wide range of applications, from food and beverage to pharmaceutical and industrial chemicals. Since it is made of 100% polyethylene, ZACROS is working on CUBITAINER® to CUBITAINER® recycling to support the growing demands. 
Recycling has been one of the most critical elements for packaging sustainability. There are two main types of recycling: closed-loop and open-loop recycling. Closed-loop recycling is a system that turns used products back into original or similar products. One of the common products using closed-loop recycling is an aluminum can. On the other hand, in open-loop recycling, recycled materials are used for different purposes than pre-recycled products. Turning plastic bottles into a jacket is a good example.  
We are developing a better and more efficient closed-loop recycling of CUBITAINER®. This blog explains the basic process of CUBITAINER® recycling.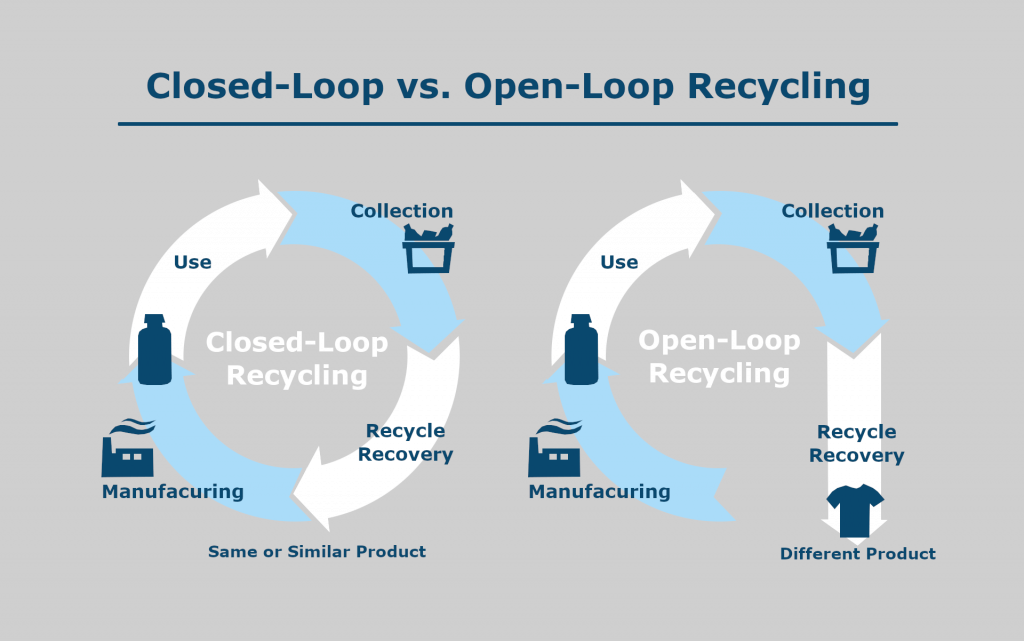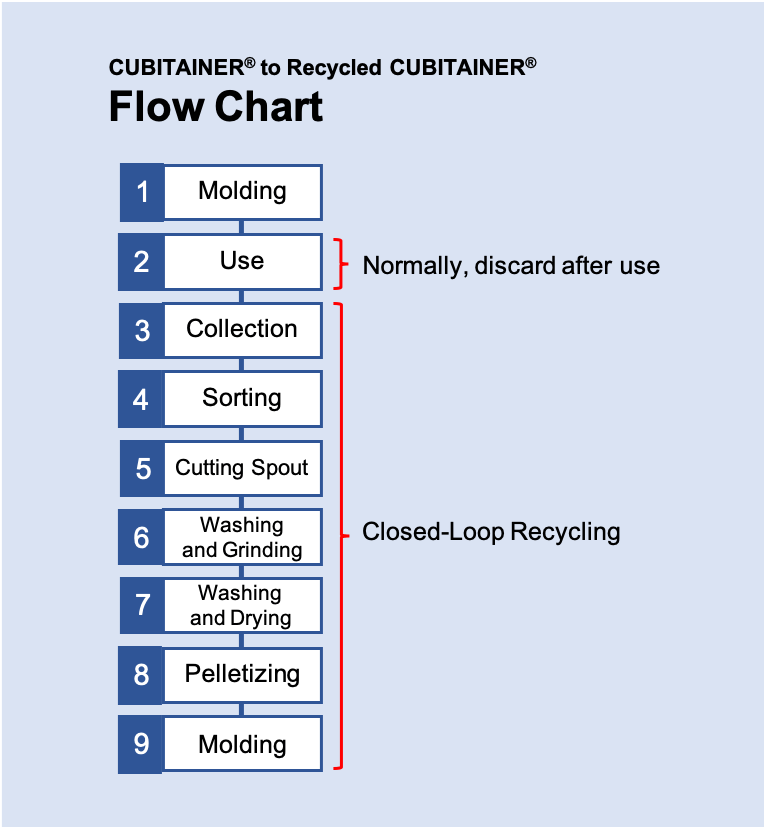 Process of CUBITAINER® to CUBITAINER® recycling
The CUBITAINER® recycling process has 9 steps. We are partnering with customers who are using CUBITAINER® for industrial chemicals. 
Molding of CUBITAINER®
CUBITAINER® is produced using virgin resins, the same as the normal production. 
Use
The customers filled the liquids with the conventional method and shipped CUBITAINER® to the end-user for use. After that, the customers collect the used CUBITAINER®. 
Collection
The customers send the collected CUBITAINER® to our manufacturing plant. 
Sorting
Since fitments or other foreign substances are occasionally mixed in some of the collected CUBITAINER®, the sorting process is necessary to select just CUBITAINER®.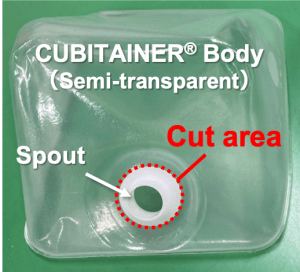 Removing Spout
The type of resin used for the spout is different from the body part, making it difficult to recycle together. Thus, the spout is cut and removed. 
Grinding and Washing
CUBITAINER® is ground with a grinder and washed with water to form flakes. They look colorless and transparent, but you can still feel the sliminess when touching the flakes. 
Washing and Drying
The washed and ground flakes are further washed with water and dried with a dehydrator. The dried flakes no longer have the sliminess felt in the previous step.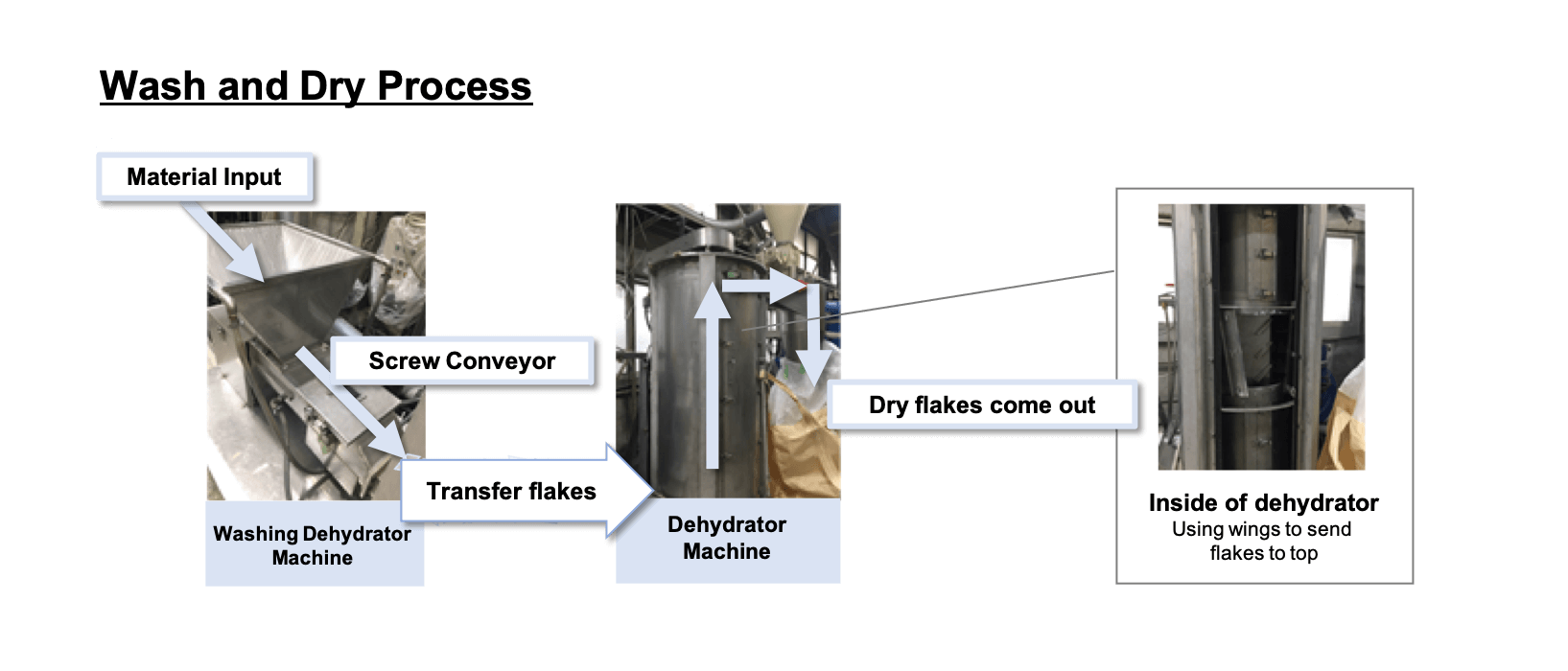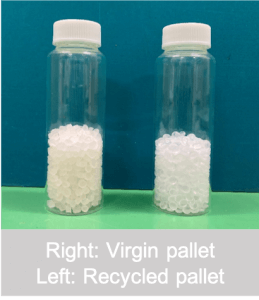 Compounding and Extruding
Next, pellet the dried flakes with an extruder. The color of the recycled pellets changes depending on the types of liquid contents that the customers fill.
Molding of Recycled CT
CUBITAINER® is molded using recycled pellets. The physical properties of recycled CUBITAINER® are tested and compared with virgin resin CUBITAINER®. The data indicated that there is no problem using this recycled CUBITAINER® in actual applications. Recycled CUBITAINER® also passed the hygiene regulatory requirement.1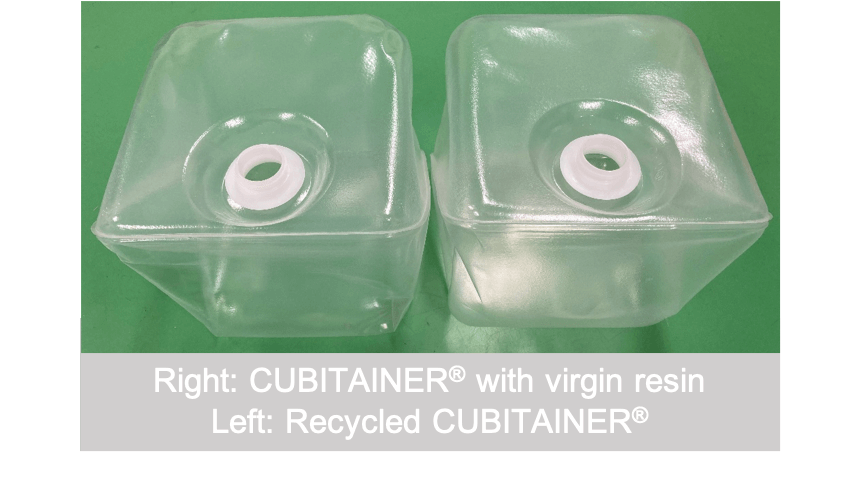 Future Developments of Monomaterial CUBITAINER® Recycling 
CUBITAINER® is a fully recyclable monomaterial bulk liquid container. Even though, closed-loop recycling of CUBITAINER® is possible, there are some areas of this recycling process that need to improve in order to increase efficiency. ZACROS will continue to expand our capability to support closed-loop recycling of CUBITAINER®. Learn more about other sustainability benefits in the CUBITAINER® page. 
This trial was done in a manufacturing facility in Japan. The CUBITAINER® to CUBITAINER® recycling is currently not available for commercial productions. In addition, this is an example of CUBITAINER® that is used for industrial chemicals. Therefore, it is expected that physical properties and hygiene may differ depending on the liquid contents. 
1. According to Japanese Ministry of Health, Labor and Welfare Notification No. 380