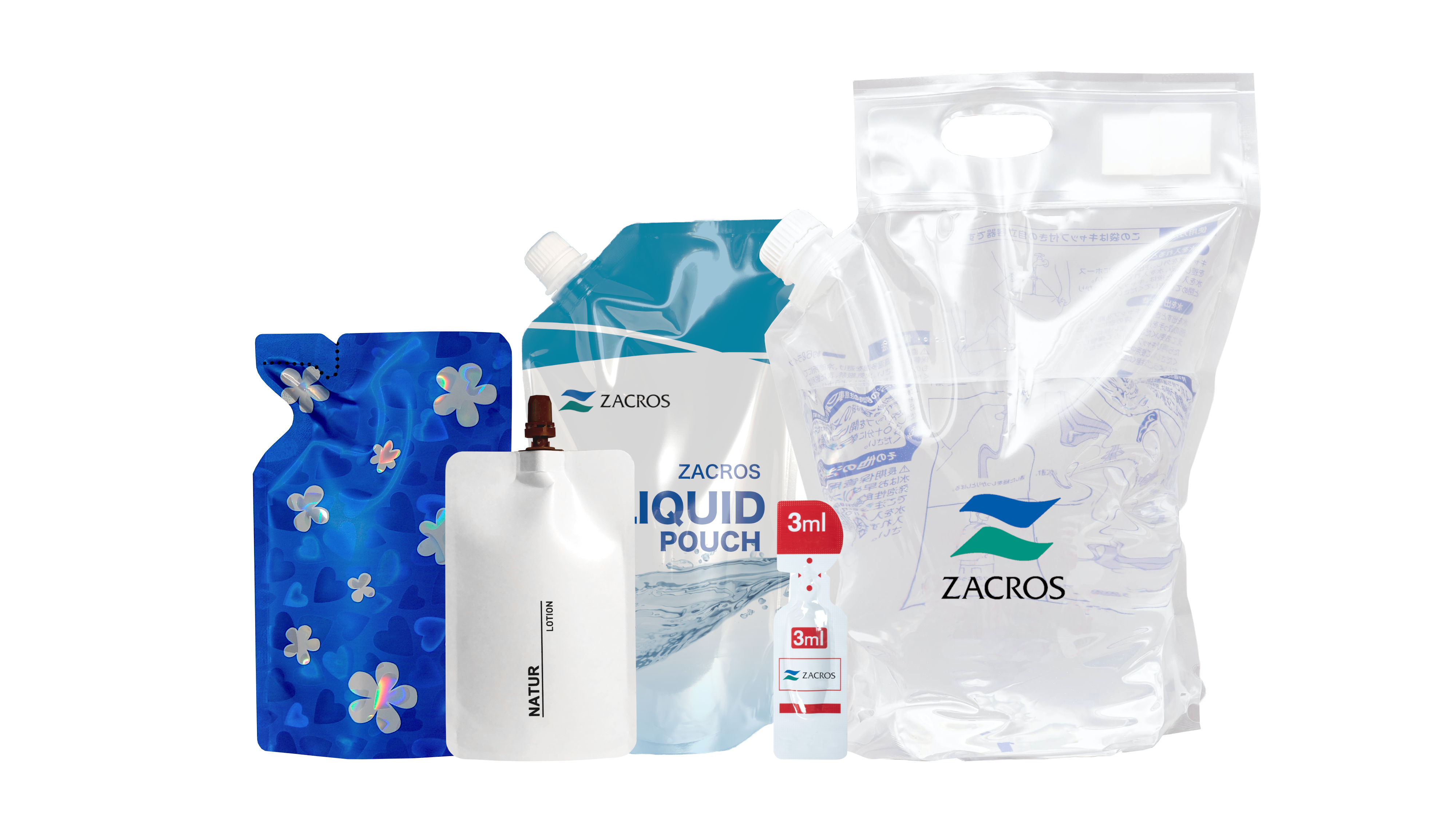 Product Information
Our pouches are custom-made to your specifications. We offer many choices in functionality and design including sizes, shapes, barrier properties, closures, spouts, printing and more.
Some Pouch Options
Single-use Pouches – Flowpack
Spout Pouches
Corner Spout Pouches
Shaped Pouches
Inverted Pouches
Pouches with handles
Pouches with hanger holes
Flowpack
Amidst a shift towards friendliness to the environment and resource-saving, the Flowpack series offers a new type of flexible packaging solution. Eliminating a spout allows the packaging to minimize material consumptions and gives a unique appearance. The Flowpack provides ease of use, including opening and pouring with our user-friendly technology.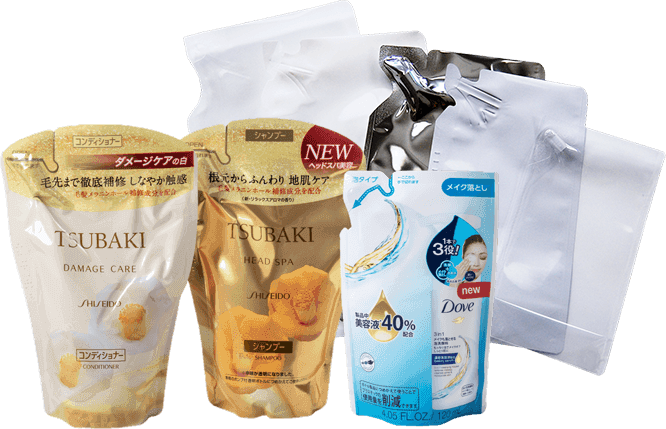 Product Applications